It's an Art
Providing services is a challenging job and our team focuses 100% on successful delivery every time. Origin brings a model approach to our work, developed over time with best practices and disciplined performance management. Our team smartly integrates this approach with thoughtful consideration for our clients, their staff, and how they work. To the extent necessary, Origin adjusts our style and approach to suit what is best for creating the the most effective work atmosphere with each client.
Kudos to the Origin team for putting their best efforts in the last 8 months to make this happen and working round the clock during the cutover weekend. This was the smoothest go-live I've ever experienced.
– Applications Manager at Irvine Ranch Water District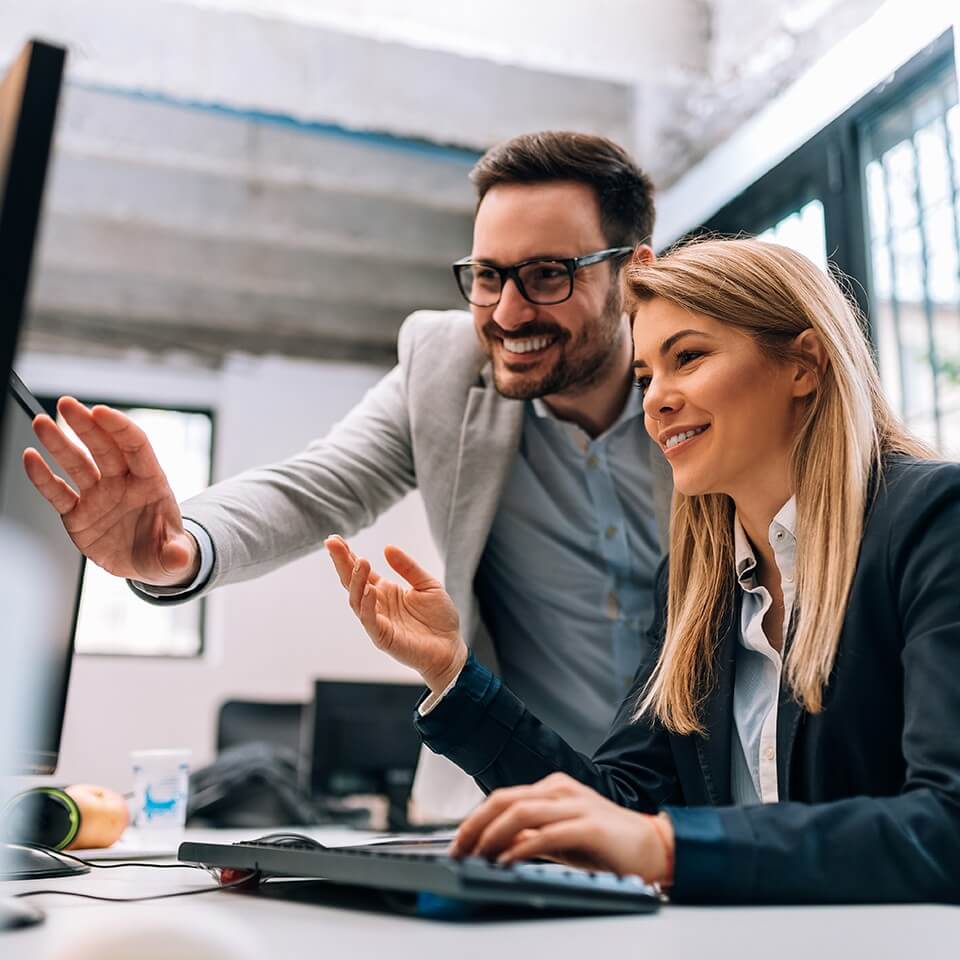 Our Areas of Expertise
Origin's industry expertise is municipalities and utilities: all sizes, commodities and services. We are intimately familiar with the core business processes of Meter-to-Cash and all peripheral aspects of the business cycle.
Business Process Optimization with available technology and digitization, including Robotic Process Automation
Software and technology implementation and deployment
Upgrading and reconfiguring existing software & technology solutions
Complex billing, rate management, credit & collections
Meter Data Management and AMI integration
Customer Experience Innovations such as new digital portals and multi-channel touch points
Analytics for greater insights and awareness, speeding up feedback cycles, and directly impacting cash flow
The evolving ecosystem is growing more challenging and complex: new regulations, varied customer demands, and a rapidly changing workforce. Origin's software and solutions are tailored to your operation.
Origin's Approach to Client Projects
Origin's onPoint project delivery methodology combines the rigor of the waterfall methodology with the speed of an agile team approach to deliver projects with increased velocity and accuracy while maintaining client engagement and education at every phase of the project life cycle.
We deliver each project with our utility client and their customer in mind, using our extensive delivery experience and product knowledge to ensure consistent success every time. Origin utilizes proven methodologies and best practices to ensure that every project is on time, on scope, on budget, and successful. Our methods are repeatable, intuitive, and effective.
Project Initiation
Origin's project management team collaborates extensively with our clients to craft a tailor-made project plan for each engagement, utilizing our proven onPoint delivery methodology. From the moment the relationship begins, the Origin project team partners with our client to identify and document project Critical Success Factors (CSFs) and Key Performance Indicators.
Project Execution
Origin's onPoint methodology leverages collaboration, innovation, maturity, and transparency to ensure project success. We build an effective, lasting relationship first then we deliver a technology-rich project management framework based on our extensive experience in the industry. We leverage techniques and tools that unite our organizations to work effectively together. More directly, it focuses all parties on the logistical and technical project CSFs. Our project management team focuses on risk management and client communication to ensure the project objectives are met on-time, on-budget, and at the highest quality.
Project Closure
All implementations and upgrades receive Origin's post-go-live hypercare support, regardless of utility size, type, or complexity. Origin's project management team provides defect management and remediation support services. After go-live, this support ensures the utility business users and clients receive the service and support they expect and deserve. Origin completes every engagement with a lessons-learned sunset review, gathering feedback from our clients which is applied in a continuous improvement model.
Project Quality
Origin integrates quality assurance into everything we do. For every client engagement, an independent team within Origin coordinates with our clients for candid feedback periodically through the life of the engagement. This feedback is then reviewed by the Origin leadership team for process enhancements and adjustments to ensure continuous improvement from top to bottom.