and Enterprise Software
A World-Class, Flexible and Secure, Cloud-Managed Software Platform that Enables Modernization
At the heart of Origin, SmartCity is a fully managed and supported software platform that provides a cohesive user experience for a tailored and flexible suite of best-in-class applications. Provided in a single implementation, one or more applications are combined into a cohesive contract and support framework that gives our clients the best of all worlds: a custom, world-class application ecosystem for municipal and utility operations with a single support interface. As needs change, applications in SmartCity can be easily and quickly added, modified, or removed.
Origin SmartCity transforms any municipality or utility, regardless of size or complexity by delivering flexible next-generation technology and data solutions in a fully supported framework. Origin SmartCity is a complete municipal and utility enterprise service framework. Clients can implement individual applications, a more comprehensive integrated suite, or even a customized combination of business and technology services.
Municipal and Utility Application Admin & SSO
Customer Information Systems & Utility Billing Systems
Customer Self-Service Account Management
Mobile Workforce Management
Payment Processing
Integrated Analytics
Content Management
Citizen Engagement
Asset Management
ERP and HCM/HRIS
We found Origin's highly skilled team to be solution focused and always looking for opportunities to best meet our needs and challenges.
– Director Application Delivery at Spire Energy
Importantly, Origin SmartCity is fully supported and maintained by the Origin SmartOps™ technical operations department. Software updates, batch operations, maintenance, and security updates, notifications, and support are all provided by our 24 x 7 team of technical experts. SmartOps™ partners with client teams to ensure proper reporting, support, training, and administrative controls are maintained and result in customer service excellence.
For more information, request a download of our Origin SmartCity tear sheet.
"*" indicates required fields
Managed Services
Origin's Managed Services is a professional support organization that is scope-focused and provides a set of fractional or full-time resources. On top of staff augmentation, Origin's Managed Services also provides performance management, redundancy, and greatly expands expertise available for your municipality or utility organization's staff.
For more information, request a download of our Managed Services tear sheet.
"*" indicates required fields
Artesian Water Company
Origin currently provides Managed Services to Artesian Water Company (AWC), including Service Pack and Patch Deployments as well as Designing and Developing New Enhancements.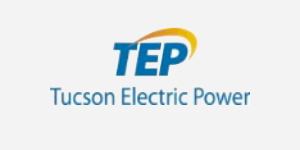 Tucson Electric Power
Origin partners with Tucson Electric Power (TEP) for CC&B Production Support, including: Optimizing System Design, Developing and Executing Relevant Test Cases, and Identifying Reporting Opportunities.

City of Tempe
Origin's partner City of Tempe utilized Origin's Managed Services for its CC&B Upgrade, which included Requested Enhancements, Establishing DEV Environments, and providing Post-Cutover Support.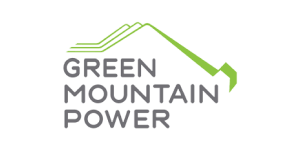 Green Mountain Power
Origin's Managed Services provided Green Mountain Power with Project Management, and Functional / Technical Consulting Services, Production Support, Upgrade and Patches Support, and Knowledge Transfer Tasks.
South Jersey Industries
Origin partners with South Jersey Industries (SJI) and Elizabethtown Gas (ETG) for Ongoing Managed Services Support, including Issue Resolution, Technical Support for Configuration and Development Package Delivery.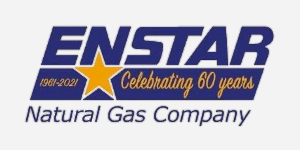 ENSTAR Natural Gas
ENSTAR uses Origin's Managed Services to provide Functional and Technical Services, including Real-Time Training Activities, Environment Configuration, Customizations, Testing, and Testing Support.

At the heart of Origin is SmartOps, an SLA-driven, global, enterprise support service that provides Origin's clients with a more comprehensive, reliable, and robust alternative to traditional support service engagements. SmartOps is provided separately or in addition to traditional Managed Services. Origin SmartOps helps transform how municipalities and utilities manage applications by integrating smoothly with each unique organization's operations to fit their specific IT support needs.
SmartOps offers:
Deep Technical Expertise and Maintenance
Industry-Standard Helpdesk and Support Infrastructure
Day-to-Day Batch, Integration, and Infrastructure Monitoring
SLA-driven Infrastructure and Application Management
24/7/365 Support by SmartOps Team
Transparency, communication, and control are key aspects of SmartOps
– Justin Saye, CEO
Business Optimization & Analytics
There Are Three Primary Areas Of Optimization For Municipalities and Utilities Embarking On Digital Transformation: Customers, Operations, And Assets
Optimization is an often overused word—but, it does speak to an underlying need. Removing friction, confusion, unnecessary activity, and manual processes while increasing leverage on necessary work all contribute to optimizing an organization's operations. More so than at any time in the past, it is imperative that municipalities and utilities have a strategy and partner to drive these improvements within their team and processes.
Origin's perspective is that optimization should achieve these desired operational outcomes, but also ensure that customer satisfaction and delivery efficiency are paramount. Coupled together, our approach ensures that your operation has the tools and practices in place that enable it to shift with any changing market conditions smoothly.
1. Customers
Reducing customer friction and making it easier to conduct business is an increasingly common objective for municipalities and utilities to support prosperity in their communities. With an endless number of opportunities for instant gratification online, customers expect more from their public services. Customers want choice now more than ever. Origin helps our clients explore new technology and processes to positively impact customer behavior and increase engagement. In particular, we focus on the intelligent and proactive use of data analytics to optimize common processes and interactions.
2. Operations
Modern municipalities and utilities are constantly asked to do more with less. Leveraging investments in technology to enable new efficiencies is critical for organizations that are seeing cost increases that outpace revenue growth. Origin is an expert at implementing technology and practices that promote self-service across workflows and processes.  From back office robotic process automation that rapidly addresses billing exceptions, to call flow scripting that reduces average handle times, Origin helps our clients make the most of their technology investments. 
3. Assets
Given current technology, it is difficult to imagine critical business processes that are dependent on a stack of paper, but it still happens for many organizations. In an era of smart meters and the Internet of Things, managing field assets involves much more than inventory. Municipalities and utilities making the leap to AMI and other IoT devices must now consider the physical asset, communication modules, collectors, repeaters, firmware, and an increasing number of smart field devices. Origin helps our clients refine their asset management processes as they prepare for and make the transition to a smart infrastructure future.